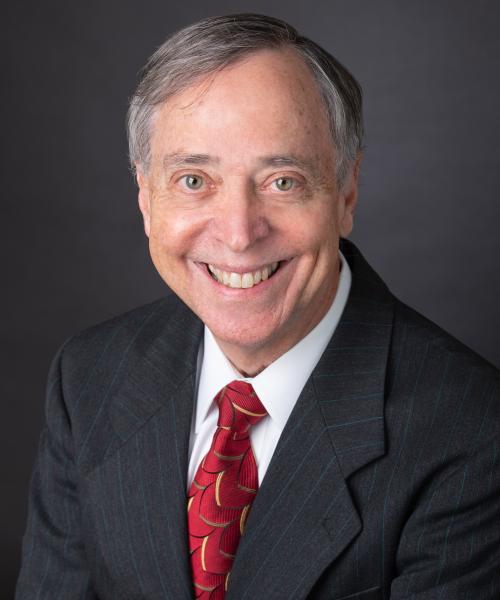 Leslie D. Irby

CFP®, AIF®
Relationship Manager
Leslie D. Irby, CFP®, AIF® joined RPJ as Vice President of Institutional Development in 2007 and became a principal of the firm in 2013. Mr. Irby provides financial planning and investment advisory services to non-profit organizations, individuals, families, and small business 401K plans. Prior to joining the firm Mr. Irby spent 35 years working in the computer technology industry.
For the non-profit sector, Mr. Irby focuses on guiding the Directors and Officers of tax exempt organizations on their vital fiduciary responsibilities in the proper management of their investable fund assets.  He provides guidance on the rules that define the standard of conduct for governing boards regarding best investment practices. 
His experience includes the development of cash management and reserve fund policies, Investment Policy Statements, and other financial governance documents.  He also conducts detailed analyses of an individual organization's investment allocation, investment selection criteria, performance results, and benchmarking approaches.  He advocates the application of Modern and Post-Modern Portfolio Theory investment processes in support of institutional investment goals.
For individual and family clients, Mr. Irby works with their unique situation to assess and plan for cash management/budgeting, retirement, education funding, estate planning, investment management, and financial risk areas (i.e., insurance). Additionally, he works with small business 401K plans by evaluating costs, investment options, and providing guidance to both business owners (plan sponsors) and their employees (participants).
Mr. Irby earned a Bachelor of Arts degree in Mathematics with a minor in Computer Science from the University of Texas in Austin in 1972.  He earned the Accredited Investment Fiduciary® (AIF®) professional designation from the Center of Fiduciary Studies in 2007.  Mr. Irby received his CERTIFIED FINANCIAL PLANNER™ (CFP®) designation in June 2010 from the Certified Financial Planner Board of Standards, Inc.
Les and his wife, Cheryl, reside in McLean, Virginia.  They have three adult children and five grandchildren.  He is a regular runner and enjoys playing golf and handball.
Les writes our quarterly newsletters, found here. 
Les works on a team with Liz and Danny