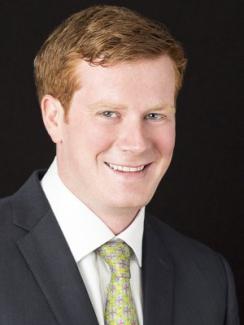 John K. Wolff

CFP®, AIF®, EA
Senior Financial Planner
John K. Wolff graduated from James Madison University in 2014 with a Bachelor of Science degree in Cultural Anthropology. He received his CERTIFIED FINANCIAL PLANNER™ (CFP®) designation in December 2017 from the Certified Financial Planner Board of Standards, Inc. John became an Enrolled Agent in 2018. He is also a member of the Financial Planners Association of the National Capital Area.
John joined the firm in 2017. He works closely alongside the lead planners of the firm providing assistance and support in a variety of roles. He is passionate about the comprehensive financial planning process and working closely with clients to develop individualized strategies that consider each part of their larger financial picture. He believes in cultivating meaningful relationships with clients and values the positive impact that comes from developing solid financial strategies for the future.
John grew up in Virginia Beach, VA and is now a resident of Vienna. He spends his free time oil painting and taking trips to the National Gallery of Art to admire his favorite group of painters, the French Impressionists. When it comes to staying active, John frequents the golf course and enjoys taking snowboard trips to the Wasatch Mountains of Utah.