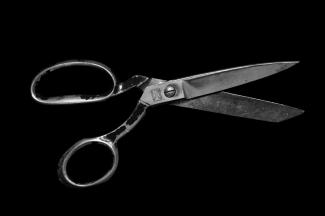 Why I Chose to Cut the Cord on Cable TV!
I find it a good practice to keep track of my monthly expenses, from variable spending such as entertainment and travel to more fixed expenses like housing and utilities.  It seems more and more companies offer monthly subscriptions or 1-2 year contracts at a fixed price with the price typically increasing at the end of the contract.
In the summer of 2018, my 2 year cable contract was set to expire. I had been looking at cutting the cord from cable TV while keeping internet access.  I took some time to assess my options and here are the steps I took to make my decision:
Step 1:  Analyze my current monthly bill of $190:
$79 internet at 50 mbps

$100 Cable TV (to include HD sports package; HBO at $14.99; cable box rentals with DVR at $30)
Step 2:  Figure out exactly what we were watching on a regular basis as a family and what we wanted to continue watching.  In our house I am into sports and news, my wife is into HBO and Jeopardy, and the kids love Nick/Disney and Nature/Outdoor shows.
Step 3:  Focus on TV streaming alternatives knowing we would have to keep internet service through the cable company.  I read articles on the internet and polled a few friends and neighbors who had previously cut the cord.  I wanted to look at the different TV streaming options out there, along with how to access these on our existing TVs and/or mobile devices.  A big plus to streaming TV is most plans are month-to-month (cancel anytime). You avoid the monthly DVR box rental costs by using a HD streaming stick for a one-time cost and they typically have a built-in DVR.
Step 4:   Call the cable company to confirm the new 2 year contract details, while running a few scenarios of keeping only internet service.
Step 5:   Cut the cord on Cable TV while increasing the speed for internet. This will help handle more streaming across multiple devices. 
Our monthly bills for internet/TV now look like:
$72 internet at 100 mbps (double the speed at same price under a new 2-year cable contract)

$54.99 for streaming TV (we chose Playstation Vue's Core Plan with unlimited DVR)

$14.99 for HBO (through Amazon Prime membership)
Note – one-time cost to purchase 2 Amazon HD Fire sticks for $39.99 (2 for 1 Amazon Prime Day)
In summary, we lowered our monthly bill from $179 to $142.  This resulted in savings of $37 per month.  We can call it a wash in month 1 with the one-time Fire stick purchase.  Our first year savings are $407.  Always remember: YOU are in control of YOUR money!