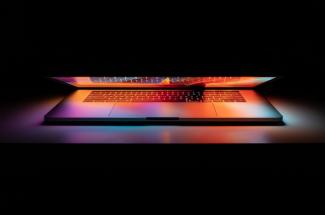 Back in our first blog post, "Reflections with Donald Rembert," I learned about our decision to go fee-only back in 1983.  I also learned that Charles Schwab & Company ("Schwab") was the first custodian to recognize this movement and offered their platform to fee-only financial advisors like ours in 1987.  I joined RPJ back in 2004 (thank you, Newt!) and was quickly trained up on all things Schwab.  I continue to be impressed with Schwab as a custodian and their services to advisors and our clients.
Over the years, Schwab has continued to add and build services to its platform. I started my relationship with Schwab, like many of you, by opening a Schwab One Brokerage account and Roth IRA.  From there, I have added a Schwab Bank High Yield Checking account, Schwab branded American Express card and utilized Schwab Bank Rocket Mortgage for two mortgage refinances (most recently in June 2021).  In this blog post, I want to expand on some of these services to let you know they exist and how seamless utilizing them can be.
Schwab Bank High Yield Investor Checking – must be linked to a Schwab One Brokerage account:
Unlimited ATM fee rebates worldwide with a Visa Platinum Debit card
No Service Fees; No account minimums; No Foreign transaction fees
Current annual percentage yield (APY) on checking balance is 0.03% (competitive with traditional banks)
This checking account is easy to use under your Schwab login and Mobile App.  I can use the ATMs for cash, mobile deposit checks through my phone, and setup/manage bill pays.  What you might find difficult is depositing actual cash to the checking account or needing cashier's checks.  However, my workaround is to keep cash secure in my house to use as needed, along with sending cash by wire from my Schwab One Brokerage account for $10 per transaction.  The wire is fast, secure, and efficient.
Schwab-branded American Express Investor Card and Platinum Card:
Investor Card – no annual fee; Earn 1.5% unlimited cash back automatically deposited to your Brokerage account
Platinum Card - $695 annual fee; no foreign transaction fees; annual credit Schwab based on your holdings; membership rewards can be selected as deposits back to your Brokerage account
I went against my grain and selected the Platinum card a few years back.  With that annual fee, it took some convincing!  But after reading the fine print you are eligible for:
$200 annual hotel credit and $200 annual airline credit (need to select a hotel and carrier each year)
$20 monthly credit for digital entertainment (think streaming apps)
$15 monthly credit for Uber Rides (includes Uber Eats)
These are the main credits to draw you in.  There are more credits you can enroll in at signup.  I recommend researching these benefits to see if they make sense with your current spending habits.  Ultimately, both  Schwab-branded American Express Investor Card and Platinum cards allow you to earn cashback with direct deposits to your Schwab Brokerage account.
Schwab Bank Mortgage Provider is Rocket Mortgage:
Exclusive discounts at Quicken Loans based on your Schwab holdings (0.25% up to 1% off)
Home Purchases, Re-finances, Home Equity Lines of Credit only
My wife and I made some real estate moves in 2020 and looked into refinancing options in the summer of 2021.  We shopped a few local banks along with Rocket Mortgage.  I came away impressed by the interest rate quote, ease of use, and fees associated with Rocket Mortgage.  With the connection to Schwab, it was a simple authorization for Rocket to gain access to my Schwab holdings and statements.  I was able to sign documents digitally and take care of my to-do list online under my Rocket login.  We were able to close on our own time at a location of our choosing.  Rocket sent a notary with the paperwork and we chose a Saturday at 1pm after the kids swim meet! The closing took 20 minutes in the comfort of our own home.
One of my favorite parts of utilizing these Schwab services is how most of them are viewable or handled under my Schwab login.  I can see my checking account, investment accounts, and mortgage balance at a very quick glance.  At the next click, I can deposit a check via the mobile app, pay a bill, check a transaction, view investments, or one-click my way over to my Rocket Mortgage login.  While I can see my Amex Card under my Schwab login, it is not quite as seamless as it requires me to utilize the American Express website's log in or app.
At RPJ, we can assist you in opening a Schwab Bank High Yield Investor Checking or put you in touch with Rocket Mortgage directly.  For American Express, you will have to apply online through your Schwab login. But, we can help invest those cashback deposits to your Brokerage account as they accumulate.  Please don't hesitate to reach out if you have any questions or are interested in utilizing some of these services.
Although Schwab is the preferred custodian of RPJ, clients may direct RPJ to use a particular broker for custodial or transaction services on behalf of the client's portfolio. Additionally, RPJ receives no referral fee, commission, or compensation from Schwab.
References                      
https://www.schwab.com/checking
https://www.schwab.com/credit-cards
https://www.schwab.com/public/schwab/banking_lending/todays_mortgage_rates
This information is intended to be educational in nature, and not as a recommendation of any particular strategy, approach, product or concept. These materials are not intended as any form of substitute for individualized investment advice. The discussion is general in nature, and therefore not intended to recommend or endorse any asset class, security, or technical aspect of any security for the purpose of allowing a reader to use the approach on their own. You should not treat these materials as advice in relation to legal, taxation, or investment matters. Before participating in any investment program or making any investment, clients as well as all other readers are encouraged to consult with their own professional advisers, including investment advisers and tax advisers.
Certain information contained herein was derived from third party sources as indicated. While the information presented herein is believed to be reliable, no representation or warranty is made concerning the accuracy of any information presented. We have not and will not independently verify this information. Where such sources include opinions and projections, such opinions and projections should be ascribed only to the applicable third party source and not to Rembert Pendleton Jackson.