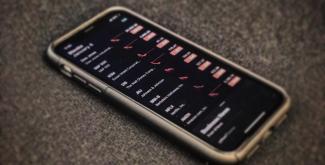 Growth vs Value: Taking a look into two fundamental investing approaches
The stock market is an expansive platform where buyers, sellers, and issuers meet to exchange shares of publicly traded companies at mutually agreed upon prices. The companies traded on stock exchanges can be broken down into sectors, indices, styles, asset classes, and many more categories. In this blog post, I will look at the differences between investing in growth versus value stocks.
Growth stocks are probably the most widely recognized stocks by the average investor. These are the sexy stocks that tend to dominate our headlines, in particular Netflix, Amazon, Facebook, and Tesla.  Companies in the growth category tend to have above average earnings and profits that are expected to continue to expand at high levels. For the last ten years, growth stocks have dominated the growth of the S&P 500 Index and their performance has been record breaking. However, as a result of their success growth stocks tend to have high prices, can experience volatile pricing, and typically do not pay dividends because they put any profits back into the business.
By contrast, value stocks generally have lower prices despite encouraging financial performance and data. They appear to be discounted in the marketplace and are viewed by investors as undervalued.  Investors buy these stocks with the anticipation that their prices will rise to accurately show the companies' worth.  The hallmark of value companies is that they tend to generate free cash flow, which is often used to pay dividends to shareholders and allows us the choice to reinvest or use that money towards our expenses.  Also, the stock prices of value stocks are generally less volatile than growth stocks. Some of the most recognized company names in value stocks include Exxon, Disney, Johnson & Johnson, and Berkshire Hathaway.
Over the past ten years, value stocks have significantly underperformed growth stocks. The chart below, representing data from 2009-2019 and from 1926-2019, indicates that from 2009 to 2019 growth stocks (represented by dark green bars) have had a 16.3% return compared with value stocks returning 12.9%.
Source: https://www.dimensional.com/us-en/insights/value-judgments-viewing-the-premiums-performance-through-historys-lens
So, this is an easy choice for today's investors, right? These growth stocks have been killing it! I want Amazon stock and Jeff Bezos is going to take over the world. Well, not so fast…
Looking back to 1926, value stocks (represented by the light green bars) have actually outperformed growth stocks by 3%. While it's important to note this graph was published in 2019 and does not include final numbers for 2020, based on current data, it's likely value stocks will still have outperformed growth when looking back to 1926.
During a recent advisor webcast from Dimensional Fund Advisors (DFA, a value-oriented mutual fund company) one of the speakers provided a story that really stuck with me. Without giving us the name, he described a company that was the number one retailer in America, that had the ability to send packages straight to your door, and that revolutionized the retail industry as a whole. We all said that company is obviously Amazon, right? Wrong.  He was describing Sears in the 1980s, a company that filed for bankruptcy in 2018.
The significance of this story is most of the good investment stories we hear about today are the in past. The huge success of these companies are based on their past returns, and it is unlikely that the same exponential growth will continue to occur.
The following chart from DFA shows the ten largest US stocks by decade. In 2020, there are five stocks in the top ten that were not in the top ten in 2010. In 2000, there are another five stocks that were not in the top ten in the 1990s. This data shows that the largest stocks do not necessarily stay at the top and continue to grow. Not a single company that was in the top 10 in 1980 is in the top 10 in 2020. It's important not to get caught up in the short-term success of companies and chase past returns and performance.
Source: https://www.dimensional.com/us-en/insights/large-and-in-charge-giant-firms-atop-market-is-nothing-new
At last, after I have presented all of the historical data above it is time for the conclusion. The part where I tell you what is going to happen next, what stocks to buy, and what will make you rich. Unfortunately it's not that simple and I don't know what is going to happen in the future. This being said, I can offer a strategy that I believe is the best approach. You've probably heard this before, and it's not flashy, but it is recommended to diversify your portfolio to include both value and growth stocks by investing in instruments like an S&P 500 fund. While diversified portfolios may not be able to capture all of the market's gain, they do allow us to buy and hold, taking advantage of what the equity marketplace has to offer:  the ability to build, grow, and sustain wealth over our lifetimes.
Disclosures
The information presented herein represents the opinion of Rembert Pendleton Jackson, and is intended to be general in nature and is not intended to be tax, legal, or investment advice. Readers interested in the presented subject matter should consult with their personal financial and tax professionals, as there is no substitute for personalized advice.   The past performance of any asset class or investment discussed herein is not indicative of future results.
Certain information contained herein was derived from third party sources as indicated. While the information presented herein is believed to be reliable, no representation or warranty is made concerning the accuracy of any information presented. We have not and will not independently verify this information. Where such sources include opinions and projections, such opinions and projections should be ascribed only to the applicable third party source and not to Rembert Pendleton Jackson.