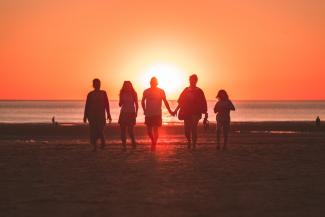 Don't procrastinate - Check your beneficiaries!
I had the unfortunate circumstance of seeing a family member that is also a client, pass away this week.  My first feeling when hearing the news was sorrow and sadness, but I couldn't help but think of the financial repercussions of not having that particular person contributing to the family's financial lives.  I immediately checked to see if their beneficiaries were in order.  Thankfully, they were.  This is not always the case.  Have you checked your beneficiaries lately?  Many clients elect their beneficiaries when opening accounts and rarely review them again unless prompted.  What has changed in your lives that would require a beneficiary update?  Marriage? Children? Divorce? Death? 
Who to elect?
You can name virtually anyone or any organization as your beneficiary.  The obvious elections are spouses, children, trusts and relatives but you also have the ability to select friends, charities and institutions such as universities or libraries.
Below is a short checklist to guide you through the beneficiary review process.  Many beneficiaries are listed directly on the financial custodian's websites.  If not, call the financial organization to confirm. Create a folder that contains this very important information!
Group Life Insurance
Private Life Insurance
IRA and Roth IRAs
 401(k)/Retirement Plans
Brokerage Accounts – Most custodians allow you to elect a "TOD – Transfer on Death" designation or a "POD – Payable on Death" designation. 
Bank Accounts – Just as the brokerage accounts, many banks allow you to add TOD and/or POD designations.
Don't delay!
Take the time to make sure everything is properly structured and reach out to your financial planner if you have questions.  It's worth the effort so your heirs avoid the unnecessary consequences of an unorganized estate.
Disclosures
The information presented herein represents the opinion of Rembert Pendleton Jackson, and is intended to be general in nature and is not intended to be tax, legal, or investment advice. Rembert Pendleton Jackson, its employees and representatives are not authorized to give tax or legal advice.  Readers interested in the presented subject matter should consult with their personal financial and tax professionals, as there is no substitute for personalized advice.