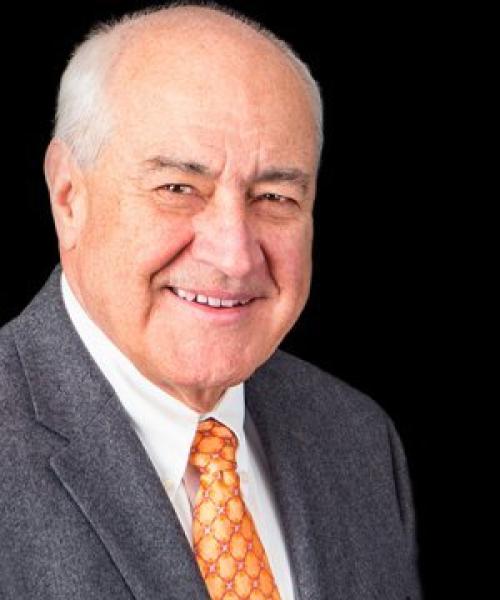 Donald Mosby Rembert

CFP®, AIF®
Founder
Donald Mosby Rembert, CFP®, AIF® has been working as a Financial Advisor since 1974.  He specializes in global investment asset allocation, retirement and estate planning, and small business consulting. Other areas of experience include income tax planning, cash management and risk analysis. Mr. Rembert also has extensive experience in estate and trust administration.
Mr. Rembert has championed the importance of financial advisors adhering to the highest professional standards for many years. Early on, he transformed the firm from being commission-based to fee-only. Later, he adopted the Uniform Prudent Investor's Act as the firm's guide to fiduciary standards and became an outspoken advocate for advisors affirming their fiduciary status. He has written articles, spoken at industry conferences and commented to the media on the critical importance of fiduciary issues.
Professionally, he is an active member of the CERTIFIED FINANCIAL PLANNER Board of Standards, Inc., the Financial Planning Association, The Southern Economics Association, the Ludwig Von Mises Institute, the Northern Virginia Board of Realtors and a member of AIF (Accredited Investment Fiduciary Organization).
In April 2007 Mr. Rembert was elected a Trustee of McDaniel College (founded as Western Maryland College in 1867), a private four-year college of the liberal arts and sciences in Westminster, Maryland. 
Mr. Rembert completed his degree in Economics with honors at Western Maryland College in 1961. Mr. Rembert received his CERTIFIED FINANCIAL PLANNER™ (CFP®) designation from the College for Financial Planning in 1986. In 2005, he earned his Accredited Investment Fiduciary (AIF®) professional designation from the Center for Fiduciary Studies. He continues his education in economics, finance, and history through various graduate institutions, including the Ludwig Von Mises Institute.
Mr. Rembert and his wife, Judy, reside in Reston, Virginia.  They have three adult children and six grandchildren.
Don works on a team with Charlie, Liz, John, Danny, Bobby and Angie